Después de que hace unas semanas os comentásemos que Theatrhythm Final Fantasy Curtain Call tendría un DLC de música sacada directamente de Bravely Default, ahora os podemos decir que otras sagas de Square Enix también llegarán al juego.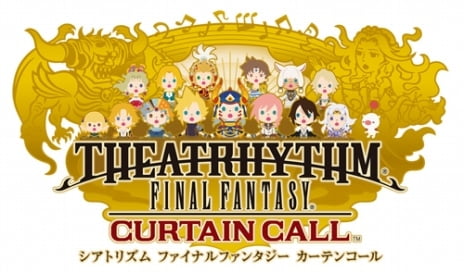 En concreto hablamos de canciones de la franquicia SaGa y de Chrono Trigger, que llegarán a la vez que varias canciones nuevas de Final Fantasy XIV: A Realm Reborn. En concreto, las nuevas canciones en llegar, por ahora a Japón, son:
Final Fantasy XIV: A Realm Reborn
Ultima Weapon (BMS)
Hard to Miss (BMS)
Final Fantasy Type-0
Romancing SaGa
Passionate Rythm (FMS)
Battle #4 (BMS)
Opening Title (FMS)
Secret of Mana
Chrono Trigger
Por el momento no hay confirmación de que las canciones de Bravely Default y estas nuevas de Chrono Trigger y Secret of Mana lleguen a occidente, sin embargo sí que hay actualmente de Romancing SaGa disponibles en nuestro territorio. En concreto, Coup de Grace, Encounter with the Seven Heroes y Devil Lord Confrontation, de Romancing SaGa I, II y III respectivamente.