Ubisoft ha anunciado que la saga de cartas Might & Magic contará este año con un título para las plataformas de PC y iPad, y se lanzará en formato «free to play».
Might & Magic: Duel of Champions sigue la estela de títulos como «Magic the Gathering» haciendo enfrentar a los jugadores en emocionantes combates. Además una de las características más importantes será el juego cruzado entre ambas versiones, PC y iPad, permitiendo partidas multijugador entre los jugadores.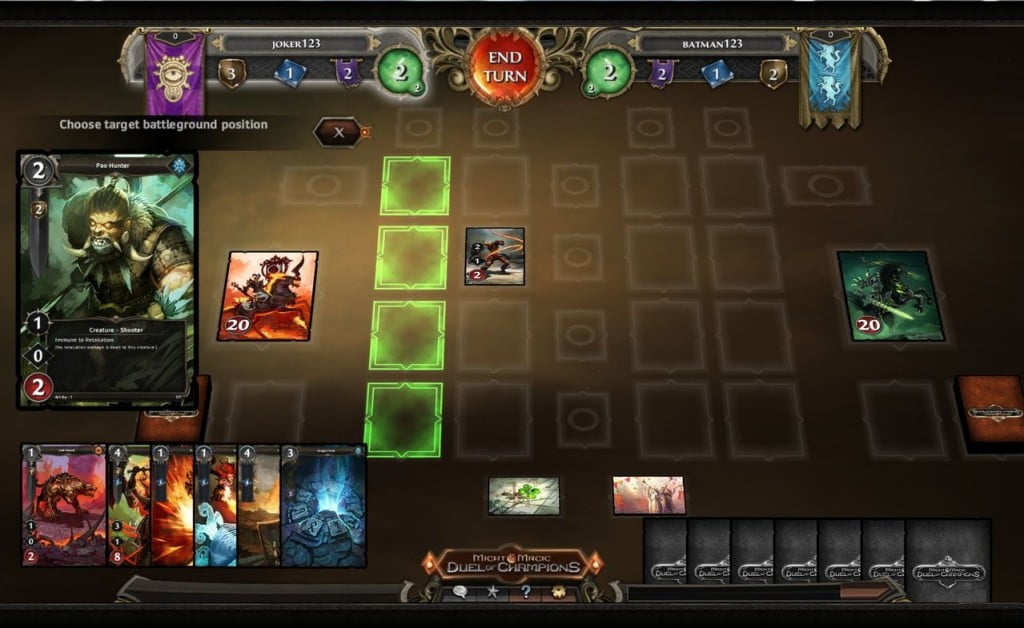 También contaremos con una tienda virtual en la que poder adquirir nuevas cartas, de momento Ubisoft afirma que este servicio será gratuito. No se ha dado a conocer ninguna fecha de lanzamiento aunque el juego ya se encuentra en los inicios de su beta cerrada, beta que disfrutarán los usuarios franceses antes que nadie según ha hecho saber Ubisoft.