Si el tráiler que vimos hace tiempo de BioShock Infinite: Panteón Marino – Episodio 2 no fue suficiente para vosotros, hoy os traemos su lista de trofeos. Como siempre os decimos, mucho cuidado con los que os aventuráis a leer porque puede haber spoilers por todas partes, ya sea en los trofeos o hasta en un simple tráiler como el de esta segunda parte, que es un spoiler enorme en sí mismo, tanto del DLC como de la historia principal.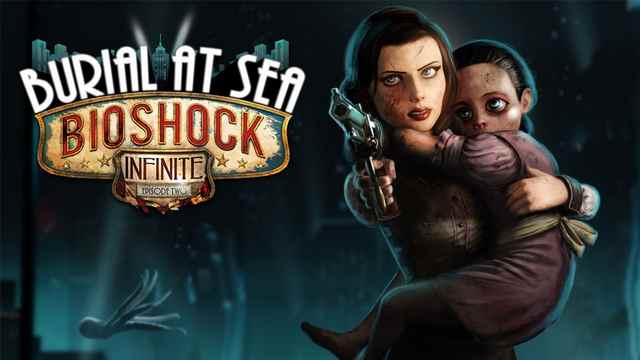 Los trofeos están en perfecto inglés, así que todos aquellos que saquéis sobresalientes y no queráis spoilearos evitad a toda costa leerlos, aunque ya sabemos que se os irá un poquito la mirada, a todos nos pasa lo mismo y más con un juego como este. Avisados estáis, ahí van:
Up and Running: Repaired the machine in Suchong's lab in Burial at Sea – Episode 2

Mein Hair: Deliver the hair sample in Burial at Sea – Episode 2
Paid in full: Complete Burial at Sea – Episode 2
The whole story: Collected all Audio Diaries and Voxophones in Burial at Sea – Episode 2
Taffer's Delight: Completed Burial at Sea – Episode 2 in 1998 mode
Making some noise: Gained five noisemakers through lockpicking
Twofer: Knocked out two or more enemies using the same Gas Bolt
Gluten for punishment: Used Ironsides to collect 20 rounds of ammo or more in Burial at Sea – Episode 2
Dead Drop: On three occasions, knocked out an enemy after silently dropping off a Freight Hook
Never saw it coming: While Invisible, used Peeping Tom to knock out 15 enemies with a melee attack
Estos son todos los trofeos que podremos conseguir en nuestro viaje con Elizabeth, son pocos, Pero no es que esperásemos un DLC muy largo, y menos después de las escasas 3 horas de la primera parte. De todos modos, ya sabéis que la duración es algo muy relativo y todo depende de la caña que le demos y de cuanto aprovechemos el juego. Mañana mismo podremos conocer el desenlace de Panteón Marino, preparaos, porque conociendo a Ken Levine seguro que viene algo grande.
Fuente: VG247