Los chicos de GRID 2, se han levantado hoy con ganas de quemar rueda y han decidido enseñar la larga lista de logros que tendrá la versión de Xbox 360. Si creías que iba a ser fácil conseguirlos todos, vas mal encaminado culpable.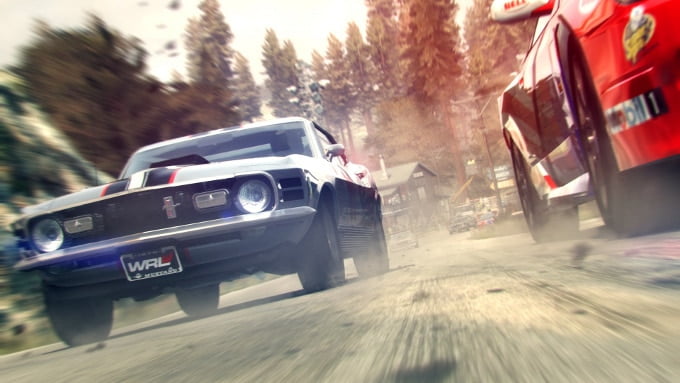 La larga lista tiene diferentes logros, unos serios y otros de lo más graciosos. ¿Quién te daría un logro por conducir más rápido que un torpedo ruso? Además de los logros básicos, también tendremos algunos secretos, que imaginamos que se desbloquearán al cumplir otros.
A continuación te dejamos a lista con los precios de cada logro, que no es ni mucho menos corta, la verdad:
Touge Fast, Touge Furious – 15G
C-C-C-Combo Maker – 15G
All Night Long – 35G
Pinball Wizard – 15G
Mo Money, No Problems – 15G
Vanishing Point – 15G
Rocket Manski – 15G
Sellout – 30G
One For The Team – 15G
A Different Class – 20G
Ring Master – 15G
Tokyo Drift – 25G
Shaken, Not Stirred – 20G
Keep Your Friends Close… – 5G
You rOCDed! – 100G
Dipping Your Toes – 30G
Social Butterfly – 20G
Sideways Shenanigans – 10G
Could It Be Magic? 15G
Master Racer – 30G
Harder, Better, Faster, Stronger – 10G
A Vision of What's to Come – 10G
Beginner's Luck – 15G
Remember Me? – 20G
Eat It! – 15G
Making My Way Down Town – 25G
Pedal to the Medal – 30G
SWAGtastic! – 15G
Global Domination – 20G
California Dreaming – 30G
Jack of All Trades – 10G
Natural Ability – 25G
The Artist – 10G
Quantum Leap – 10G
Gone in 60 Seconds – 15G
Harlem Globeshaker – 10G
Drifting Like a Boss – 15G
Flawless Victory – 20G
Winging It – 10G
Logros secretos:
Here's My Number, Call Me Maybe? – 5G
That New Showroom Smell – 10G
Oriental Express – 15G
Going Global – 20G
Even Balboa Had a Montage – 25G
The World's Greatest – 50
T3XT M3SSAG1NG I5 GR8 – 10G
Internet Famous – 15G
Clubbed to Death – 20G
Toca Juniors No More – 25G
Imma Let You Finish – 30G
El juego llegará a las tiendas el próximo día 31 de mayo, y desde aquí tenemos ganas de probarlo. ¿Y tú culpable, está en tu lista de nuevas adquisiciones?