Bueno, pues ya están aquí. La manida frase de «la antesala de Los Oscar» blablabla va a ser pronunciada innumerables veces en los diferentes medios que se hagan eco de los ganadores de la 72ª edición de los Globos de Oro, evento en el que se reparten estatuillas a diestro y siniestro, no solo a las mejores películas y actores, sino a las mejores series del año.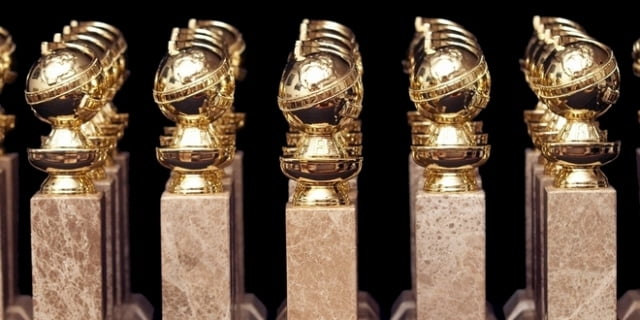 Esta edición no podemos decir que haya habido un claro ganador, ya que la cosa ha estado bastante repartida, aunque la peli Boyhood -ya sabéis, esa que nos cuenta la vida de un chaval durante 12 años, sin reemplazar a ningún actor- se ha destacado un poco más que el resto, y algunos medios la consideran ganadora de la noche, pues se ha hecho con tres Globos importantes, mejor película, mejor director y mejor actriz de reparto. Birdman, otra de las favoritas, se ha alzado con dos galardones, mejor actor para Michael Keaton y mejor guion.
En lo concerniente a las series televisivas, Fargo le ha ganado el pulso a True Detective, convirtiéndose en la mejor serie del año para los electores de estos galardones. Aquí os dejo el listado completo de galardones, nominados y premiados:
Mejor película dramática
Boyhood
Foxcatcher
The Imitation Game
Selma
La teoría del todo
Mejor película (comedia o musical)
Birdman
El gran hotel Budapest
Into the Woods
Pride
St. Vincent
Mejor actor en un rol dramático
Steve Carell por Foxcatcher
Benedict Cumberbatch por The Imitation Game
Jake Gyllenhaal por Nightcrawler
David Oyelowo por Selma
Eddie Redmayne por La teoría del todo
Mejor actriz en un rol dramático
Jennifer Aniston por Cake
Felicity Jones por La teoría del todo
Julianne Moore, Siempre Alicia
Rosamund Pike, Perdida
Reese Witherspoon, Wild
Mejor actor de reparto
Robert Duvall por The Judge
Ethan Hawke por Boyhood
Edward Norton por Birdman
Mark Ruffalo por Foxcatcher
J.K. Simmons por Whiplash
Mejor actriz de reparto
Patricia Arquette por Boyhood
Jessica Chastain por A Most Violent Year
Keira Knightley por The Imitation Game
Emma Stone por Birdman
Meryl Streep por Into the Woods
Mejor actor en comedia o musical
Ralph Fiennes por El gran hotel Budapest
Michael Keaton por Birdman
Bill Murray por St. Vincent
Joaquin Phoenix por Puro vicio
Christoph Waltz por Big Eyes
Mejor actriz en comedia o musical
Amy Adams por Big Eyes
Emily Blunt, Into the Woods
Helen Mirren, Un viaje de diez metros
Julianne Moore, Maps to the Stars
Quvenzhané Wallis, Annie
Mejor guion
Wes Anderson por El gran hotel Budapest
Richard Linklater por Boyhood
Alejandro González Iñárritu, Nicolás Giacobone, Alexander Dineralis y Armando Bo por Birdman
Graham Moore por The Imitation Game
Gillian Flynn por Perdida
Mejor director
Wes Anderson por El gran hotel Budapest
Ava DuVernay por Selma
David Fincher por Perdida
Alejandro González Iñárritu por Birdman
Richard Linklater por Boyhood
Mejor canción original
Lana Del Rey, Big Eyes, Big Eyes
John Legend and Common, Glory, Selma
Patti Smith and Lenny Kaye, Mercy Is, Noé
Sia and Greg Kurstin, Opportunity, Annie
Lorde, Yellow Flicker Beat, Los juegos del hambre: Sinsajo – Parte 1
Mejor banda sonora
Hans Zimmer por Interstellar
Alexandre Desplat por The Imitation Game
Antonio Sánchez por Birdman
Johann Johansson por La teoría del todo
Trent Reznor, Atticus Ross por Perdida.
Mejor película en lengua extranjera
Ida
Leviathan
Fuerza Mayor (Turist)
Gett
Tangerines
Mejor película de animación
Big Hero 6
Boxtrolls
La Lego película
Cómo entrenar a tu dragón 2
Libro de la Vida
Mejor serie dramática en TV
The Affair
Dowton Abbey
Juego de Tronos
The Good Wife
House of cards
Mejor actor en un rol dramático en TV
Clive Owen por The Knick
Liev Schreiber por Ray Donovan
Kevin Spacey por House of cards
James Spader por The Blacklist
Dominic West por The Affair
Mejor actriz en un rol dramático en TV
Claire Danes por Homeland
Viola Davis por Cómo defender a un asesino
Julianna Margulies por The Good Wife
Ruth Wilson por The Affair
Robin Wright por House of Cards
Mejor serie de TV de comedia o musical
Girls
Jane the Virgin
Orange is the New Black
Silicon Valley
Transparent
Mejor actor de TV de comedia o musical
Louis C.K. por Louie
Don Cheadle por House of Lies
Ricky Gervais por Derek
William H. Macy por Shameless
Jeffrey Tambor por Transparent
Mejor actriz de TV de comedia o musical
Lena Dunham por Girls
Edie Falco por Nurse Jackie
Julia Louis-Dreyfus por Veep
Gina Rodriguez por Jane the Virgin
Taylor Schilling por Orange is the New Black
Mejor miniserie o película para TV
Fargo
The Missing
The Normal Heart
Olive Kitteridge
True Detective
Mejor actor de miniserie o película para TV
Martin Freeman por Fargo
Woody Harrelson por True Detective
Matthew Mcconaughey por True Detective
Mark Ruffalo por The Normal Heart
Billy Bob Thornton por Fargo
Mejor actriz de miniserie o película para TV
Maggie Gyllenhaal por The Honourable Woman
Jessica Lange por American Horror Story: Frak Show
Frances McDormand por Olive Kitteridge
Frances O'Connor por The missing
Allison Tolman por Fargo
Mejor actor de reparto de miniserie o película para TV
Matt Bomer por The Normal Heart
Alan Cumming por The Good Wife
Colin Hanks por Fargo
Bill Murray por Olive Kitteridge
Jon Voight por Ray Donovan
Mejor actriz de reparto de miniserie o película para TV
Uzo Aduba por Orange is the new black
Kathy Bates por American Horror Story: Freak Show
Joanne Froggat por Downton Abbey
Allison Janney por Mom
Michelle Monaghan por True Detective