Una gala divertida, interesante, llena de anuncios, sorpresas y, claro está, galardonados. Estos son los ganadores de The Game Awards 2018.
Tras una interesante gala, llena de sorpresas y anuncios que nos han dejado bastante satisfechos, ya conocemos cuales han sido los afortunados ganadores de The Game Awards 2018. Finalmente God of War se ha llevado el GOTY al agua, cuando casi todo el mundo pensaba que serían los vaqueros de Rockstar.
Unos premios que, con la inclusión de varias categorías eSports se han vuelto un poco densos pero que han quedado muy bien repartiditos. En negrita tenéis a los galardonados  de los TGA 2018.
Ganadores de The Game Awards 2018
Juego del Año
Assassin's Creed Odyssey (Ubisoft Quebec / Ubisoft)
Celeste (Matt Makes Games)
God of War (Sony Santa Monica / SIE)
Marvel's Spider-Man (Insomniac Games / SIE)
Monster Hunter: World (Capcom)
Red Dead Redemption 2 (Rockstar Games)
El mejor juego en curso
Destiny 2: Los Renegados (Bungie / Activision)
Fortnite (Epic Games)
No Man's Sky (Hello Games)
Overwatch (Blizzard)
Tom Clancy's Rainbow Six Siege (Ubisoft Montreal / Ubisoft)
Mejor dirección
A Way Out (Hazelight Studios / EA)
Detroit: Become Human (Quantic Dream / SIE)
God of War (Sony Santa Monica / SIE)
Marvel's Spider-Man (Insomniac Games / SIE)
Red Dead Redemption 2 (Rockstar Games)
Mejor Narrativa
Detroit: Become Human (Quantic Dream / SIE)
God of War (Sony Santa Monica / SIE)
Life is Strange 2: Episode 1 (Dotnod Entertainment / Square Enix)
Marvel's Spider-Man (Insomniac Games / SIE)
Red Dead Redemption 2 (Rockstar Games)
Mejor dirección artística
Assassin's Creed Odyssey (Ubisoft Quebec / Ubisoft)
God of War (Sony Santa Monica / SIE)
Octopath Traveler (Square Enix / Acquire / Nintendo)
Red Dead Redemption 2 (Rockstar Games)
Return of the Obra Dinn (3909 LLC)
Mejor composición y tema musical
Celeste (Matt Makes Games)
God of War (Sony Santa Monica / SIE)
Marvel's Spider-Man (Insomniac Games / SIE)
Ni no Kuni II: Revenant Kingdom (Level 5 / BANDAI NAMCO Entertainment)
Octopath Traveler (Square Enix / Acquire / Nintendo)
Red Dead Redemption 2 (Rockstar Games)
Mejor diseño de Audio
Call of Duty: Black Ops 4 (Treyarch / Activision)
Forza Horizon 4 (Playground Games / Turn 10 Studios / Microsoft Studios)
God of War (Sony Santa Monica / SIE)
Marvel's Spider-Man (Insomniac Games / SIE)
Red Dead Redemption 2 (Rockstar Games)
Mejor interpretación
Bryan Dechart como Connor, Detroit: Become Human
Christopher Judge como Kratos, God of War
Melissanthi Mahut como Kassandra, Assassin's Creed Odyssey
Roger Clark como Arthur Morgan, Red Dead Redemption II
Yuri Lowenthal como Peter Parker, Marvel's Spider-Man
El juego con mayor impacto
11-11 Memories Retold (Digixart / Aardman Animations / BANDAI NAMCO Entertainment)
Celeste (Matt Makes Games)
Florence (Mountains)
Life is Strange 2: Episode 1 (Dotnod Entertainment / Square Enix)
The Missing: JJ Macfield and the Island of Memories (White Owls / Arc System Works)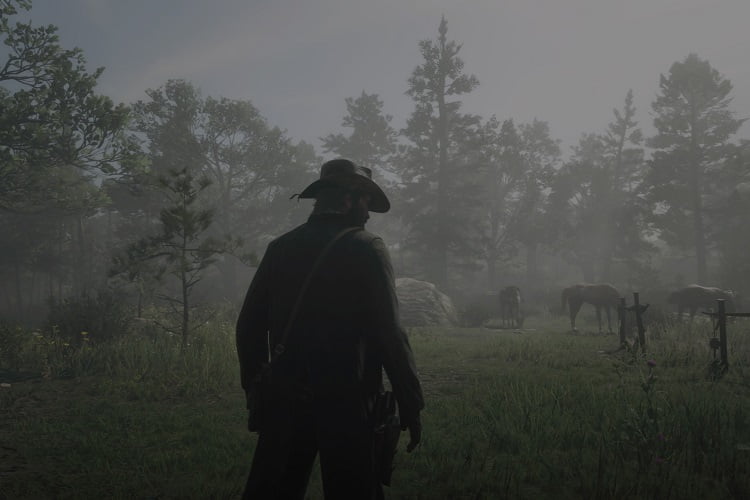 Mejor juego Independiente
Celeste (Matt Makes Games)
Dead Cells (Motion Twin)
Into the Breach (Subset Games)
Return of the Obra Dinn (3909 LLC)
The Messenger (Sabotage Studio)
Mejor juego para Móviles
Donut County (Ben Esposito / Annapurna Interactive)
Florence (Mountains)
Fortnite (Epic Games)
PUBG MOBILE (Lightspeed & Quantum / Tencent Games)
Reigns: Game of Thrones (Nerial / Developer Digital)
Mejor juego de Realidad Virtual o Realidad Aumentada
ASTRO BOT Rescue Mission (SIE Japan Studio / SIE)
Beat Saber (Beat Games)
Firewall Zero Hour (First Contact Entertianment / SIE)
Moss (Polyarc Games)
Tetris Effect (Resonair / Enhance, Inc)
Mejor juego de acción
Call of Duty: Black Ops 4 (Treyarch / Activision)
Dead Cells (Motion Twin)
Destiny 2: Los Renegados (Bungie / Activision)
Far Cry 5 (Ubisoft Montreal / Ubisoft)
Mega Man 11 (Capcom)
Mejor juego de Acción y Aventura
Assassin's Creed Odyssey (Ubisoft Quebec / Ubisoft)
God of War (Sony Santa Monica / SIE)
Marvel's Spider-Man (Insomniac Games / SIE)
Red Dead Redemption 2 (Rockstar Games)
Shadow of the Tomb Raider (Eidos Montreal / Crystal Dynamics / Square Enix)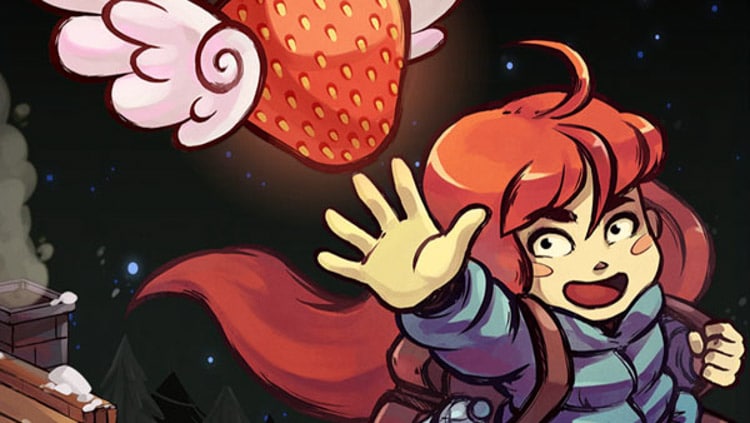 Mejor juego de Rol (RPG)
Dragon Quest XI: Echoes of an Elusive Age (Square Enix / Square Enix)
Monster Hunter: World (Capcom)
Ni no Kuni II: Revenant Kingdom (Level 5 / BANDAI NAMCO Entertainment)
Octopath Traveler (Square Enix / Acquire / Nintendo)
Pillars of Eternity II: Deadfire (Obsidian Entertainment / Versus Evil)
Mejor juego de Lucha
BlazBlue: Cross Tag Battle (Arc System Works)
Dragon Ball FighterZ (Arc System Works / BANDAI NAMCO Entertainment)
Soul Calibur VI (Bandai Namco Studiso / BANDAI NAMCO Entertainment)
Street Fighter V Arcade Edition (Dimps / Capcom)
Mejor juego familiar
Mario Tennis Aces (Camelot Software Planning / Nintendo)
Nintendo Labo (Nintendo EPD / Nintendo)
Overcooked 2 (Ghost Town Games / Team 17)
Starlink: Battle for Atlas (Ubisoft Toronto / Ubisoft)
Super Mario Party (NDCube / Nintendo)
Mejor juego de estrategia
The Banner Saga 3 (Stoic Studio / Versus Evil)
BATTLETECH (Harebrained Schemes / Paradox Interactive)
Frostpunk (11 bit studios)
Into the Breach (Subset Games)
Valkyria Chronicles 4 (Sega CS3 / Sega)
Mejor juego de deportes y conducción
FIFA 19 (EA Vancouver / EA Sports)
Forza Horizon 4 (Playground Games / Turn 10 Studios / Microsoft Studios)
Mario Tennis Aces (Camelot Software Planning / Nintendo)
NBA 2K19 (Visual Concepts / 2K Sports)
Pro Evolution Soccer 2019 (PES Productions / Konami)
Mejor Juego Multijugador
Call of Duty: Black Ops 4 (Treyarch / Activision)
Destiny 2: Los Renegados (Bungie / Activision)
Fortnite (Epic Games)
Monster Hunter: World (Capcom)
Sea of Thieves (Rare / Microsoft Studios)
Mejor Student Game
Mejor proyecto de instituto o estudios universitarios
Combat 2018 de Inland Norway University of Applied Sciences – Norway
Dash Quasar de UC Santa Cruz
JERA de Digipen Bilbao, Spain
LIFF de ISTART Digital – France
RE: Charge de MIT
Mejor debut de un juego Indie
Donut County (Ben Esposito / Annapurna Interactive)
Florence (Mountains)
Moss (Polyarc Games)
The Messenger (Sabotage Studio)
Yoku's Island Express (Villa Gorilla)
Mejor juego de eSports
CSGO
DOTA2
Fortnite (Epic Games)
League of Legends
Overwatch (Blizzard)
Mejor jugador de eSports
Dominique "SonicFox" McLean de Echo Fox
Hajime "Tokido" Taniguchi
Jian "Uzi" Zi-Hao de Royal Never Give Up
Oleksandr "s1mple" Kostyliev de Natus Vincere
Sung-hyeon "JJoNak" Bang de New York Excelsior
Mejor equipo de eSports
Astralis de CS:GO
Cloud9 de League of Legends
Fnatic de League of Legends
London Spitfire de la Overwatch League
OG de DOTA2
Mejor entrenador de eSports
Bok "Reapered" Han-gyude Cloud9
Cristian "ppasarel" Bănăseanu de OG
Danny "zonic" Sørensen de Astralis
Dylan Falco de Fnatic
Jakob "YamatoCannon" Mebdi de Team Vitality
Janko "YNk" Paunovic de MiBR
Mejor evento de eSports
ELEAGUE Major: Boston 2018
EVO 2018
League of Legends World Championship
Overwatch League Grand Finals
The International 2018
Mejor caster
Alex "Goldenboy" Mendez
Alex "Machine" Richardson
Anders Blume
Eefje "Sjokz" Depoortere
Paul "RedEye" Chaloner
Mejor momento de los eSports
C9 Comeback Win In Triple OT vs FAZE durante el ELEAGUE
G2 Beating RNG durante el LOL Worlds
KT vs IG Base Race durante el LOL Worlds
OG's Massive Upset of LGD durante las finales del DOTA 2
SonicFox Side Switch Against Go1 en Dragon Ball FighterZ durante el EVO 2018
Mejor creador de Contenidos del año
Dr. Lupo
Myth
Ninja
Pokimane
Willyrex