Uno de los anuncios estrella de la conferencia de Microsoft fue sin duda esa recopilación que hará las delicias de los fans del Jefe Maestro: Halo: The Master Chief Collection. Una joya que incluirá las cuatro primeras entregas numeradas (las dos primeras remasterizadas) y que correrá a 1080p y 60 fps.
[youtube]https://www.youtube.com/watch?v=aPGPiSpTw4w[/youtube]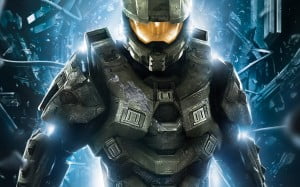 Pero una de las grandes noticias relacionadas con este pack de cuatro juegos es su modo multijugador, que llegará con la friolera de más de cien mapas. Un usuario de NeoGAF se ha tomado la molestia de enumerarlos todos y nosotros nos aprovecharemos de su trabajo. Aquí los tenéis:
Halo: Combat Evolved
Battle Creek
Blood Gulch
Boarding Action
Chill Out
Chiron TL-34
Damnation
Derelict
Hang 'Em High
Longest
Prisoner
Rat Race
Sidewinder
Wizard
Halo 2
Ascension
Backwash
Beaver Creek
Burial Mounds
Coagulation
Colossus
Containment
Desolation
Elongation
Foundation
Gemini
Headlong
Ivory Tower
Lockout
Midship
Relic
Sanctuary
Terminal
Tombstone
Turf
Warlock
Waterworks
Zanzibar
Halo 2 (remasterizados con el motor de Halo 4)

Ascension
Lockout
Zanzibar
???
???
???
Halo 3
Assembly
Avalanche
Blackout
Boundless
Citadel
Cold Storage
Construct
Epilogue
Epitaph
Foundry
Ghost Town
Guardian
Heretic
High Ground
Isolation
Last Resort
Longshore
Onslaught
Orbital
Pit Stop
Rat's Nest
Sandbox
Sandtrap
Snowbound
Standoff
The Pit
Valhalla
Halo 4
Abandon
Adrift
Ascent
Complex
Daybreak
Erosion
Exile
Forge Island
Grifball Court
Harvest
Haven
Impact
Landfall
Longbow
Meltdown
Monolith
Outcast
Perdition
Pitfall
Ragnarok
Ravine
Relay
Settler
Shatter
Skyline
Solace
Vertigo
Vortex
Wreckage
Casi nada. Halo: The Master Chief Collection llegará el 11 de noviembre a Xbox One.
Vía NeoGaf