¡Sigue en directo los TGA 2022! Atentos al horario y desde dónde podréis ver los The Game Awards 2022 en directo.
Conocidos por «Los Oscar de los videojuegos» o «El guateque de 'El Doritos'», el 8 de diciembre será los The Game Awards 2022. Aunque en España tocará madrugar para poderlos ver, pues serán el 9 de diciembre a las 2:00. Y al igual que casi toda entrega de los premios, podremos seguirla en directo los The Game Awards 2022 por muchas plataformas de streaming. No estará la gala en español, pero es algo secundario.
Aunque los TGA 2022 son una entrega de premios, a mi personalmente lo que me gusta es que se muestran tráileres. Juegos anunciados y por conocer tienen su momento en este evento. Si no fuera por eso, muchos pasaríamos de verle la cara a Geoff Keighley. Por ejemplo uno de los juegos que se espera ver algo en directo en The Game Awards 2022 es el esperado Tekken 8.
Supongo que de Tekken 7 tendremos un tráiler más extenso. Hasta el propio Harada anunció en su cuenta que esta parte numerada de la saga estaría en el evento. Si en el tráiler muestran a más personajes dándose de hostias o al final nos sorprenden con la fecha de lanzamiento más «demo beta»… a mi me da algo. Estando Street Fighter 6 con dos betas cerradas no me extrañaría que Tekken 8 también tuviese la suya para ir probando cosas.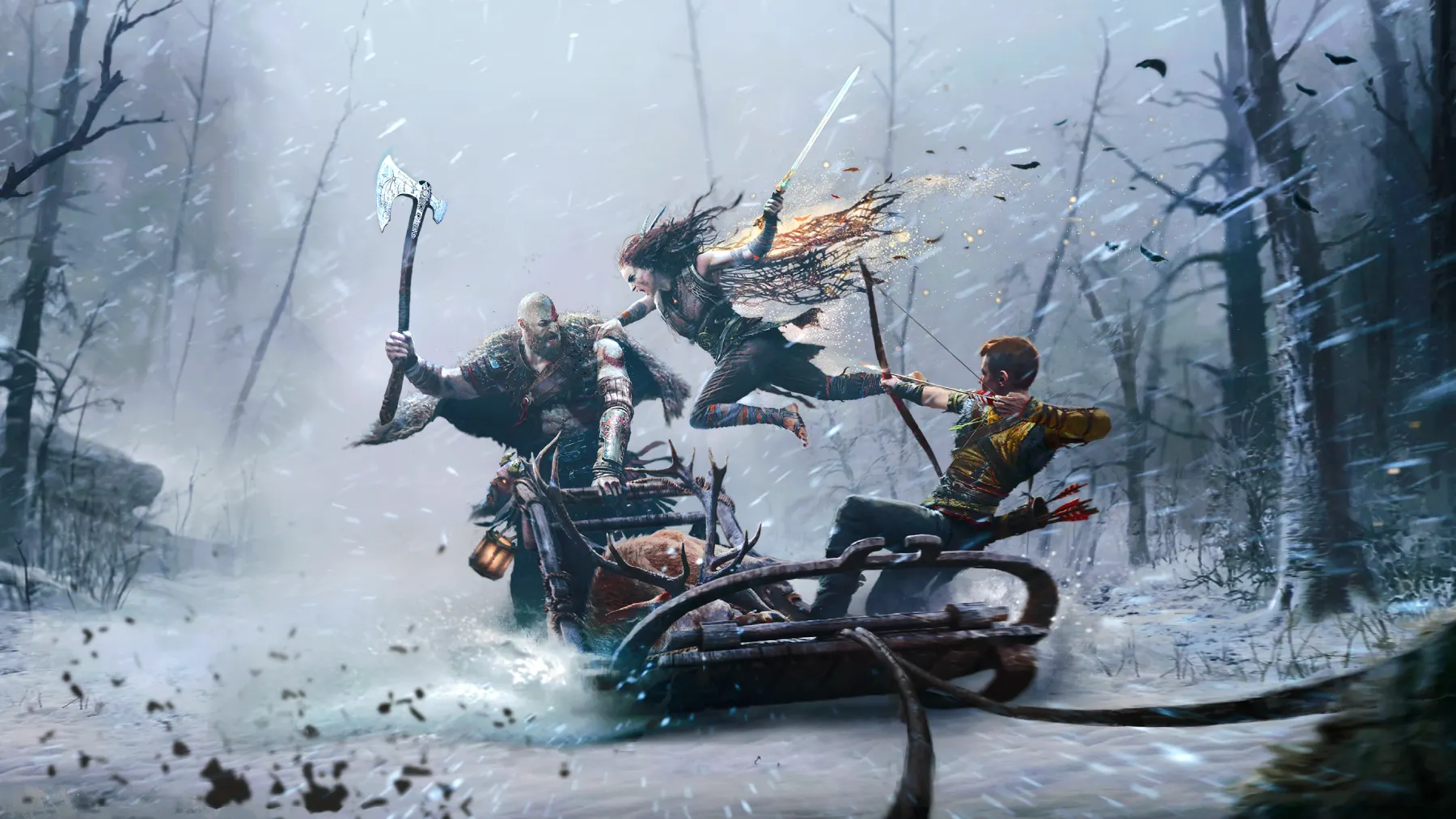 ¿Dónde ver los TGA 2022?
Los mejores sitios para ver los premios al juego del año son Youtube y Twitch. The Game Awards tiene sus propios canales oficiales donde podremos seguir el evento. Ya os digo que no será una gala corta, pues entre anuncios, premios, actuaciones y publicidades, nos iremos seguro a unos premios TGA 2022 de bastantes horas.
En este post os dejo los enlaces a los canales de Twitch y Youtube de The Game Awards 2022 para poderlo ver en directo. Si la memoria no me falla creo que el año pasado también se hizo streaming desde Twitter. Una vez se den todos los premios, en Guiltybit podréis ver a los ganadores e incluso algún artículo de opinión. El horario en España será a partir de las 2:00 horas y a la 1:00 en Canarias del 9 de diciembre.
NOTA: Se confirma que también habrá streaming de los TGA 2022 en Twitter e incluso en Instagram. Se confirma que la gala será más corta que en pasadas ediciones. Comparando con los TGA 2021, los premios de 2022 durarán 45 minutos menos. Esto podría hacer que la gala durase unas dos horas y media.
Lista de nominados de este 2022
Juego del año:
A Plague Tale: Requiem
Elden Ring
God of War: Ragnarök
Horizon Forbidden West
Stray
Xenoblade Chronicles 3
Mejor dirección:
Elden Ring
God of War: Ragnarök
Horizon Forbidden West
Immortality
Stray
Mejor narrativa:
A Plague Tale: Requiem
Elden Ring
God of War: Ragnarök
Horizon Forbidden West
Immortality
Mejor apartado artístico:
Elden Ring
God of War: Ragnarök
Horizon Forbidden West
Scorn
Stray
Mejor BSO y música:
Olivier Deriviere, A Plague Tale: Requiem
Tsukasa Saitoh, Elden Ring
Bear McCreary, God of War Ragnarök
Two Feathers, Metal: Hellsinger
Yasunori Mitsuda, Xenoblade Chronicles 3
Mejor diseño:
Call of Duty: Modern Warfare II
Elden Ring
God of War Ragnarök
Gran Turismo 7
Horizon Forbidden West
Mejor actuación:
Ashly Burch, Horizon Forbidden West
Charlotte McBurney, A Plague Tale: Requiem
Christopher Judge, God of War Ragnarök
Manon Gage, Immortality
Sunny Suljic, God of War Ragnarök
Juegos por impacto:
A Memoir Blue
As Dusk Falls
Citizen Sleeper
Endling – Extinction is Forever
Hindsight
I Was a Teenage Exocolonist
Mejor juego como servicio:
Apex Legends
Destiny 2
FINAL FANTASY XIV
Fortnite
Genshin Impact
Mejor juego indie:
Cult of the Lamb
Neon White
Sifu
Stray
TUNIC
Mejor indie debutante:
Neon White
NORCO
Stray
TUNIC
Vampire Survivors
Mejor soporte de la comunidad:
Apex Legends
Destiny 2
FINAL FANTASY XIV
Fortnite
No Man's Sky
Mejor juego para móviles:
Apex Legends Mobile
Diablo Immortal
Genshin Impact
MARVEL SNAP
Tower of Fantasy
Mejor juego de VR:
After the Fall
Among Us VR
BONELAB
Moss: Book II
Red Matter 2
Mejor juego de acción:
Bayonetta 3
Call of Duty: Modern Warfare II
Neon White
Sifu
Teenage Mutant Ninja Turtles: Shredder's Revenge
Mejor juego de acción/aventuras:
A Plague Tale: Requiem
God of War Ragnarök
Horizon Forbidden West
Stray
TUNIC
Mejor RPG:
Elden Ring
Live a Live
Pokémon Legends: Arceus
Triangle Strategy
Xenoblade Chronicles 3
Mejor juego de lucha:
DNF Duel
JoJo's Bizarre Adventure: All Star Battle R
The King of Fighters XV
MultiVersus
Sifu
Mejor juego familiar:
Kirby and the Forgotten Land
LEGO Star Wars: The Skywalker Saga
Mario + Rabbids Sparks of Hope
Nintendo Switch Sports
Splatoon 3
Mejor juego de estrategia:
Dune: Spice Wars
Mario + Rabbids Sparks of Hope
Total War: WARHAMMER III
Two Point Campus
Victoria 3
Mejor juego deportivo:
F1 22
FIFA 23
NBA 2K23
Gran Turismo 7
OlliOlli World
Mejor multijugador:
Call of Duty: Modern Warfare II
MultiVersus
Overwatch 2
Splatoon 3
Teenage Mutant Ninja Turtles: Shredder's Revenge
Juego más esperado:
FINAL FANTASY XVI
Hogwarts Legacy
Resident Evil 4
Starfield
The Legend of Zelda: Tears of the Kingdom
Creador de contenido del año:
Karl Jacobs
Ludwig
Nibellion
Nobru
QTCinderella
Mejor adaptación:
Arcane: League of Legends
Cyberpunk: Edgerunners
The Cuphead Show!
Sonic the Hedgehog 2
Uncharted
Innovación en accesibilidad:
As Dusk Falls
God of War Ragnarök
Return to Monkey Island
The Last Of Us Part I
The Quarry
Mejor juego de esports:
Counter-Strike: Global Offensive
DOTA 2
League of Legends
Rocket League
VALORANT
Mejor jugador de esports:
Jeong «Chovy» Ji-hoon (Gen.G, LOL)
Lee «Faker» Sang-hyeok (T1, LOL)
Finn «karrigan» Andersen ( (FaZe Clan – CS:GO)
Oleksandr «s1mple» Kostyliev (Natus Vincere, CS:GO)
Jacob «Yay» Whiteaker (Cloud9, Valorant)
Mejor equipo de esports:
DarkZero Esports (Apex Legends)
FaZe Clan (CS:GO)
Gen.G (League of Legends)
LA Thieves (Call of Duty)
LOUD (Valorant)
Mejor entrenador de esports:
Andrii «B1ad3» Horodenskyi (Natus Vincere, CS:GO)
Matheus «bzkA» Tarasconi (LOUD, VALORANT)
Erik «d00mbr0s» Sandgren (FPX, VALORANT)
Robert «RobbaN» Dahlström (FaZe Clan, CS:GO)
Go «Score» Dong-bin (Gen.G, LOL)
Mejor evento de esports:
EVO 2022
2022 League of Legends World Championship
PGL Major Antwerp 2022
The 2022 Mid-Season Invitational
VALORANT Champions 2022