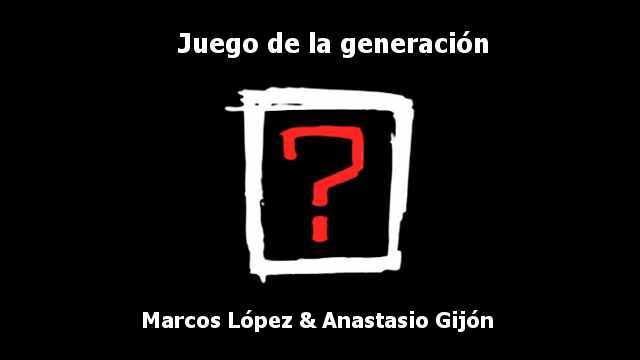 Votaciones:
Anastasio:
12 puntos: Rayman Origins
10 puntos: Uncharted 2
08 puntos: Batman Arkham Asylum
07 puntos: Bioshock
06 puntos: Castlevania: Lords of Shadow
05 puntos: Deus Ex Human Revolution
04 puntos: Left 4 Dead 2
03 puntos: Street Fighter 4
02 puntos: Fable II
01 puntos: Dragon Age Origins
Marcos:
12 puntos: Bioshock
10 puntos: Mass Effect
08 puntos: Rayman Legends
07 puntos: Dark Souls
06 puntos: Bayonetta
05 puntos: Assasin's Creed 2
04 puntos: Path of Exile
03 puntos: Borderlands 2
02 puntos: Call of Duty: Modern Warfare
01 puntos: Wii Sports
De lunes a viernes tenéis disponible una nueva edición del Guilty DIARIO cada mañana. Aquí os dejamos el feed, aquí el enlace a Ivoox y aquí a Itunes. Si queréis estar informados al momento de esta sección y del Podcast de GuiltyBit no tenéis más que seguirnos en el Twitter de GuiltyPodcast y de Xose Llosa.